Vampire Castle is a theme in Cluedo Mobile introduced at 18 Oct 2017.
This is a paid map but it is unlocked as a trial during Halloween since 2019, from Oct 18 to Nov 2 every year.
The 6 suspects with halloween costumes are list below. None of them have prefix (mrs/miss/mr).
Green
Mustard
Peacock
Plum
Scarlet
White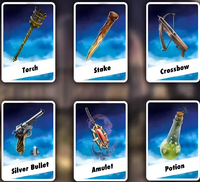 The 6 weapons in this map are
Torch
Stake
Crossbow
Silver Bullet
Amulet
Potion
There are 9 halloween-themed rooms in this theme.
Throne Room
Bedroom
Library
Graveyard
Lab (Abbreviated as Laboratory)
Main Entrance
Kitchen
Bouquet Hall
Crypt
(Listing in clockwise starting from top-middle room)
Only Lab is animated on the floor plan.
Accusation Stair
Edit
The accusation stair is surrounded by vampire castle. It is inaccessible after the first round.
Other Information
Edit
You can pass through or stay at the grass on this board, similar to other boards.
There is no fence between library and graveyard, but the existence of fence doesn't affect gameplay.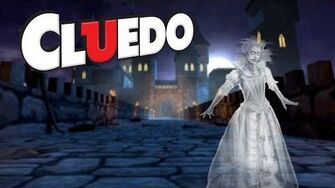 Community content is available under
CC-BY-SA
unless otherwise noted.