Classic Mansion is a theme in Cluedo Mobile. It is similar to Tudor Mansion but the decorations, music and suspect designs is changed.
This is a paid theme and will never provide a free trial. Instead, you can just buy Mrs. White or the characters pack because the board layout is same as Tudor Mansion.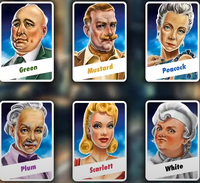 The appearances of 6 suspects are same as the one in board game first edition Cluedo 1949.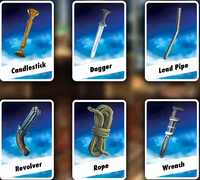 The 6 classical weapons in this map are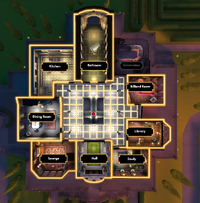 There are 9 classical rooms in this theme.
(Listing in clockwise starting from top-middle room)
As its name suggests, this map is to let palyers experience the classical Cluedo without changes in later edition.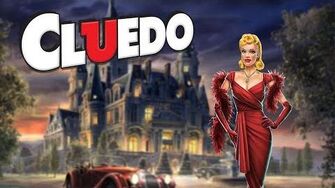 Community content is available under
CC-BY-SA
unless otherwise noted.